Fabulous festive colours of red, white and green made from recycled glass!
HERITAGE COLLECTION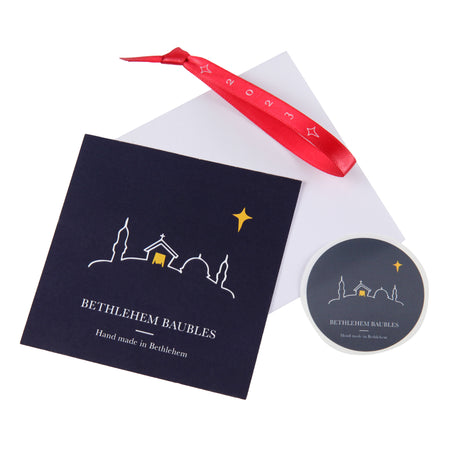 LOTS OF HAPPY CUSTOMERS
"I love how unique these decorations are and the fact that they're helping real communities in the process!"
"We love our Bethlehem Baubles. Such a perfect gift for those you don't know what to get! I also love how they're completely plastic free!!!"
"Such beautiful decorations!! I gave these to all my family this Christmas and have just bought some Easter ones for them as well!"
"What a brilliant little gift. I saw them on a friend's tree and was amazed how solid they were - proper glass Christmas decorations! None of that plastic from China!"
"These make the perfect gift for Godchildren and Grandparents! I buy them religiously every year ;)"
"We keep a stock of these in the cupboard for dinner party gifts. So much better (and memorable) than a bottle of plonk!"